WOULD YOU BELIEVE ME IF I TOLD YOU
YOU HAVE THE POWER TO TRANSFORM YOUR PARENTING?
YOU DO
…and I'm here to help.
Does This Sound Like You?
You don't have the time (or the energy!) to tell your kids to get their shoes on for the fourth time.
You keep thinking this season of life with your kids is really hard.
You're reaching your breaking point & losing your cool more often.
Your kids are beginning to show some disrespectful behaviors, and you're worried… You're worried that the behaviors will get worse, and you're also a little worried about being judged by others for your kids' actions.
You're feeling like you're losing control in your home and that nobody listens to you.
You love your kids more than anything, and you're having regrets about your parenting… thoughts of shame, guilt, and blame come to mind following tough parenting moments.
IT DOESN'T HAVE TO BE THIS WAY.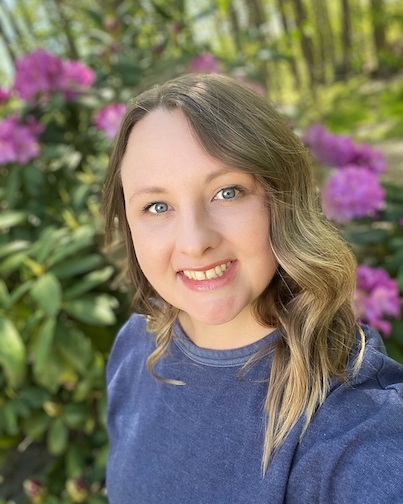 Hi, I'm Tabitha Parris.
I'm a certified parenting coach working with moms who are often tired & know there's got to be a better way to parent… They're looking to bring communication, connection, joy, and peace into their relationship with their children. Many of the moms I coach wish to parent differently than they were parented, and all of them are seeking the power and knowledge to change the trajectory of their children's lives.
My clients come to me because they're struggling with finding ways to connect with their children. They sometimes find themselves struggling to get their children to listen without yelling or reacting in ways they don't want to.
At By the TSP Parent Coaching, my clients and I begin with getting to know one another. Then, we work through their history, clarify how they would like to raise their children, and transform their parenting through the Empowered Parenting process.
Coming out of our coaching together, the moms I support have more connection and open communication with their children, and most of them see a drastic change in themselves and their children in the first few weeks of working together. My clients also experience a reduction in conflict, more cooperation from their kids, and more peace in their lives.
WHY NOT?
We seek out trainers when we're looking to improve our health and fitness.
We seek out educational programs when we're looking to change or improve our careers.

Sure, you could read another parenting book, but books are only information.
Coaching is transformation.
A coach provides space and structure for the reflection that is necessary for learning and growth. They help you understand what your values are and where your actions diverge from your values or goals.
Parent coaching is the support that's needed to grow and transform your parenting.
HOW IT WORKS:

When you book a free Insight Session call with me, we'll sit down together and talk so I can get a sense of what's going on for you and your family and where I can offer support.

I'll explain the options we have for working together. You can ask any questions you have and see if and what type of support would be the best fit for your life and schedule.

If it feels right to you, we can book our first session and get started. If it's not a good fit, I will do my best to offer alternative resources or suggestions for support, wherever possible. There's no pressure of any kind, simply an opportunity to see if we are a good fit to work together.
Let's do this together… Let's see what's possible.
The mission of By the TSP Parent Coaching is to support moms of toddlers through tweens to overcome feelings of frustration, overwhelm, anxiety, and chaos, AND INSTEAD feel peaceful, connected, calm, and joyful in their relationships with their children.

A new peaceful relationship with your children begins here.